While I am writing this blog, the death-count for Coronavirus or COVID-19 may have crossed 6500 across the globe and this is a much bigger concern now. Apart from losing lives, Coronavirus have also been damaging our economies, leaving big dents that can easily be seen in Stock Markets!
After returning from a week's long trek in Himalayas on 13th March 2020, I was poured with some serious news said that Stock Markets across the world severely collapsed breaking all the records and top 500 richest people around the globe lost over $330 bn.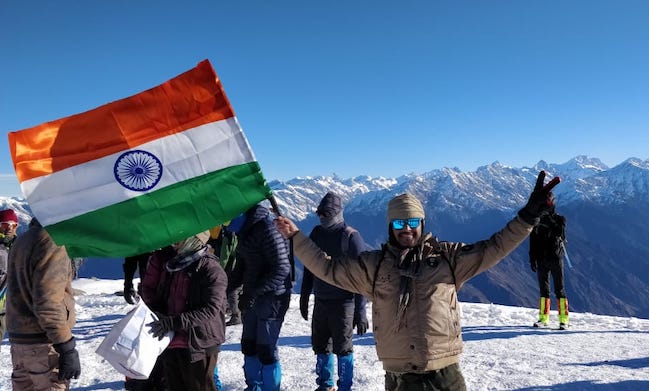 Here, in India, though it is much under control at the moment, still hampered businesses to a significant extent. Schools, Colleges, Shopping Malls, Multiplexes, Gyms, Swimming Pools, Party Halls, Gardens & what not are almost closed, either by choice or by government rules.

And that too, when there is a high time for Appraisals in the companies across the industries. The month of March, that is why, is much important for both- the companies and the employers.
A large chunk of employees are thinking to 'switch' the company for better career prospects around this time and hence they are keen to take up Skill Development Courses to improve the chances in their next career move.
However, with the high risk of attending Class-Room Sessions, many learners are not opting for e-Learning or Online Courses that actually offers 'Safe Learning Opportunity' in such a terrified external conditions with almost zero risk of getting infected with coronavirus.
Lean Six Sigma
Quality, being the core of any business, offers a lot of opportunities to Certified Lean Six Sigma Professionals across the profiles and sectors. Perhaps, with increasing pressure on maintaining productivity intact in the crunch of resources especially human resources, Lean Six Sigma would be one of the most demanding skill-set in the next 12-24 months.

Six Sigma is not mere a quality improvement method but a mind-set. On successful application, it helps you remove as much as 99.99967% of the defects or error delivering optimum attainable quality. It does not only help you remove defects that can be seen with open eyes but the hidden ones too through a wide range of tools & techniques which it is comprised of.
e-Six Sigma
With an experience of 10+ years in Training 2200+ Professionals & Students on various Lean Six Sigma and Quality Management Programs, e-Six Sigma offers the best Learning Opportunity through its Award-Winning Training Model that focuses on Practical Exposure through Uniquely Designed AWYL i.e. Apply What You Learn Activities.

The Training, perhaps Learning, is done through Short-Length & Impactful e-Learning Videos and Study Material with additional Real-Life Examples for better understanding.

AWYL Activities at the end of every chapters allows you to apply the tools being taught in the chapter and gain Practical Experience. Further, the Industry Experts assess these activities for you to share their Personalized Feedback to let you know how to improve further.

Many of us have a doubt whether Online Learning will be feasible for them or not but with e-Six Sigma, the answer is simply YES! It offers a wide range of Learning Support including Live Chat with Experts (only company to do so), Ask The Experts function with SLA of as low as 15 min, Email, Call, WhatsApp and what not.
Now, after such a wonderful learning journey, you need to appear for the Proficiency Test which is of multiple choice pattern with No Negative Marking. The cherry on the cake is, there is No Pass or Fail System as e-Six Sigma focuses on Knowledge Acquisition instead of testing your memory. Depending upon your total score in the AWYL Activities and the Test, you will be assigned a grade automatically. And further, if you are not happy with the grades like B+ or B, you can re-appear for the Test WITHOUT paying a single penny Extra. Isn't that great?

So what are you waiting for? Enroll yourself at e-Six Sigma Website and rock the appraisal even in the time of coronavirus! All the best.
Stay Safe! Keep (e)Learning!