If I ask, 'what is the main purpose of learning Lean Six Sigma?', most of you would answer 'to help you grow in career', isn't it? The other way, you are simply expecting your SALARY to increase (which you get on a monthly basis for years to come) and better POSITION (which again comes with better salary & perks, for years to come).
If you are expecting monetary benefits eventually then why many of you hesitate to make 'sufficient & logical' investment in good course? I always resonate with Renowned Investment Guru- Mr. Warren Buffet who says- "Growth and Value Investing are joined at the hip." It means both of these go hand-in-hand.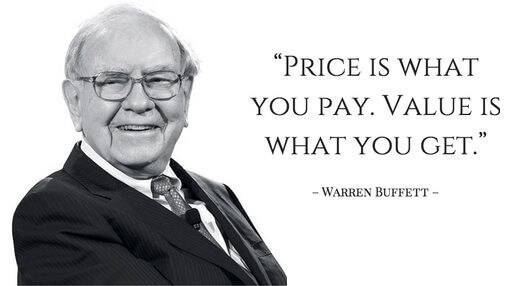 Price vs Value
We often get attracted to LOW PRICE and eventually it turns out to be an EXPENSIVE affair. I am sure you must have experienced this in your life. Let me share an example for your better understanding.
One & a half year ago, I bought a 55" television from a promising brand for INR 65,000. A week's later, one of my close friends also bought a similar kind of television for just INR 36,000. Almost, half of my price! Unfortunately, it started giving issues after 4-5 months and became completely useless after 13-14 months. He recently purchased another television of that promising brand for INR 67,000. I leave the numbers for you to calculate how EXPENSIVE the deal went for my friend at the end!
Lean Six Sigma Courses: Compare Price vs Value
I won't take names but know a few training providers who are offering Lean Six Sigma Black Belt, which is considered an advanced course, for as low as USD 9! Shocked to see that I enquired and found they were actually selling the course for this low.
PRICE seemed to be in favour to almost all of us, isn't it? So, I decided to enrol to understand what VALUE I can get. And to my expectation, the experience was miserable. I tried to do some research on the economics behind this 'attractive' pricing for the learners and found that it is NOT attractive enough for the people on other side of the table, which was the main reason for the experience.
In almost all the cases, good things seek good price as well. It is as simple to understand as we've seen in above example. To conduct a Lean Six Sigma Training Program, there are many people working behind the curtains and if they don't get paid for their contribution then there is very high chance that they would lose their interest in that and this happens in most of the cases.
Identify VALUE in Lean Six Sigma Training Course
Lean Six Sigma is a Methodology that can be understood in a better manner by applying it practically. Thus, availability of such opportunities is the best way one can learn it. There is a well renowned model of learning- 70-20-10 that says an individual learns 70% by doing it by self (Experience), 20% by feedbacks from people around (Exposure) and 10% through formal training (Education).
Especially after COVID-19, the need of contact-less interactions is being increased & catered through e-Learning. I find it safe, convenient & in my control being a learner. One just needs to choose amongst ILT (Instructor-led Training), Recorded Sessions (of ILT) and Animated Videos (my personal favourite). ILT may become boring with its length & monotonous nature if the trainer could not engage the learners. I found Recorded Sessions not worthy at all being like a body without soul. Animated Videos, if short in length, would be catchier, engaging & impactful.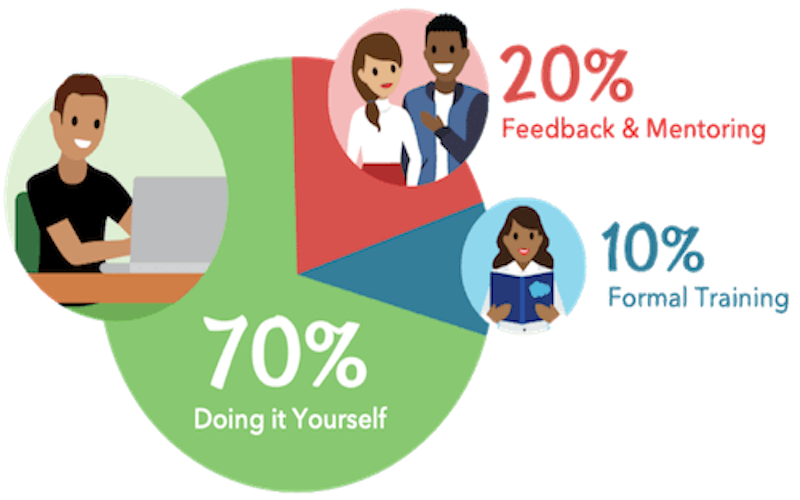 Videos with resourceful study material will be like a cherry on the cake. If it covers additional information, examples, case studies, etc then it would add significant value to overall learning experience.
The last & the most important aspect of VALUE is 'Learning Support'. Except for ILT, where one can ask questions to trainers, the other formats are not as quick in providing learning support. Live Chat with Trainers will be a great VALUE from Learner's perspective. The other options like Email, Forum, Chat, etc should have minimum TAT (turnaround time). Further, the support post completion of training also plays an important role, especially in application of knowledge gained in real-life.
Always remember- 'PRICE is what you pay and VALUE is what you get.' I am sure this article would be helpful in understanding the true essence of this quote!
With more than 2600 Lean Six Sigma Aspirants enjoyed the WOW Learning Experience with e-Six Sigma, you can have a look at the ratings & feedbacks here on our website, Google or Facebook.