Today, we continuously rediscover the power of Six Sigma in almost every industry, from service industries to software development; mass production to mass customization; and multi-national companies to small and medium enterprises.
What are the secrets of Six Sigma that make its application as effective today as they were over 30 years ago?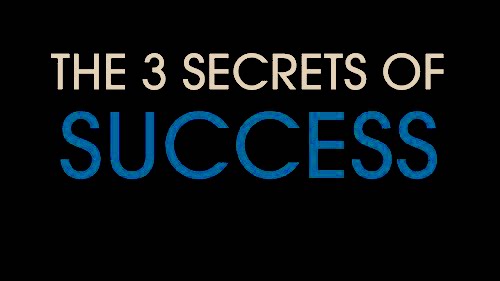 The roots of Six Sigma come from the statistical approaches to production control developed during the explosion of mass production in the beginning of the 1900s. The official Six Sigma System was launched in the 1980s as a data-driven, structured methodology allowing process analysis and improvement with the goal to reduce variability, so that only 3.4 defective parts per million are produced at any process step.
Six Sigma drives for continuous improvement with the active involvement and responsibility of all employees to achieve perfect quality.
The secrets that Six Sigma holds are broad and far-reaching. They impact companies in three broad areas, highlighted below, which connect the customer values with a company's strategy and link them with process-based flows and with trained and motivated employees.
1. Focus on Customer Value: Better Products, Delighted Customers
Six Sigma emphasizes on the importance of understanding the customer and what the customer sees as value. Designing a product or service which meets or exceeds the customer expectations requires the first step of defining what the customer expects: what features differentiate your product, and what will delight the customer.
A focus on customer value creates better products, improved market share, and loyal customers. Understanding these expectations gives us a starting point to reduce waste, in other words, anything that does not contribute to the customer value.
2. Process Mind-set: Achieve Company Strategic Goals
A process is a sequence of steps with clearly defined inputs, which consumes resources and time, and produces a defined output. A process view can be taken at every level of a company, to any level of detail. Defined process flows allow a clear measurement of the process performance, and, with this information, the management can prioritize efforts to achieve their strategic goals and to focus and track internal efforts towards these goals.
The process mind-set challenges process cycle times and can be extended into the supplier base to reach up the supply chain to achieve higher performance.
3. Company Motivation: Increase Productivity and Quality
One of the keys to the success of Six Sigma is the involvement of employees, the understanding that the process flow cannot be understood from a distant office but must be walked, examined with the involvement of those who perform the process daily and whose ideas for improvement can have a significant impact.
Bringing this level of active involvement and responsibility to everyone in the company and having clear performance measures, results in company-wide motivation and increased productivity, where all members of the team are working towards a common goal and have a chance to learn and develop.
These secrets are 'open source' and can be replicated everywhere with Six Sigma!
To help you get Success, e-Six Sigma brought Comprehensive Six Sigma Training & Certification Programs.
You can start learning them at any point of time and with e-Six Sigma, you will have the advantage of learning them at your own time-convenience and pace, even on your smartphones! e-Six Sigma empowers you to make the most of it from day one by teaching you to save time in learning and we all know that time is money! So don't waste time aka money and enrol in just a minute at www.esixsigma.in. Happy Learning!